"There is no 'one size fits all' approach to weight loss. Each person is unique, so let my integrated clinical approach and experience help to to create a tailored weight loss program, that best suits your individual requirements"
Want to feel more comfortable in your own skin?
---
The 12 week Integrative Weight Loss Program is designed to provide a holistic and individualised approach: identifying potential biochemical or hormonal imbalances which may be hindering progress. I will guide to to overcome poor food relationships, and help you to introduce and maintain dietary and lifestyle factors that bring success. This program is designed to help you achieve results and maintain them over the long term.
This program includes:

1 x initial (60mins) and 4 x (30min) follow up consultations, over 12 weeks
Bioelectrical Impedance Analysis included with each consultation
Ongoing email support throughout the program
Practical health tips and tools to support you throughout the program (and afterwards)
Educational newsletters & recipes
Meal planners and delicious recipes designed to specifically enhance weight loss goals
Treatment may include nutritional supplementation, herbal medicine, therapeutic foods and lifestyle modifications.
What is Bioelectrical Impedance Analysis (BIA) & How Does It Assist With Weight Loss?
BIA is a non-invasive, quick process providing you with full body composition measurements. BIA will help us identify what we specifically do to improve your health, and achieve your weight goals. BIA is an effective, highly motivational tool that allows you to track your progress and health goals along the way.

Measurements include: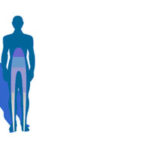 Body Fat Percentage
Body Water Percentage
Muscle Mass
Physique Rating
Bone Mass
Find Out Your Metabolic Age
Visceral Fat Rating
What's Your Investment?
$389
$549
excludes any supplementation or testing deemed necessary
Please complete the initial questionnaire below, once you have purchased the program.